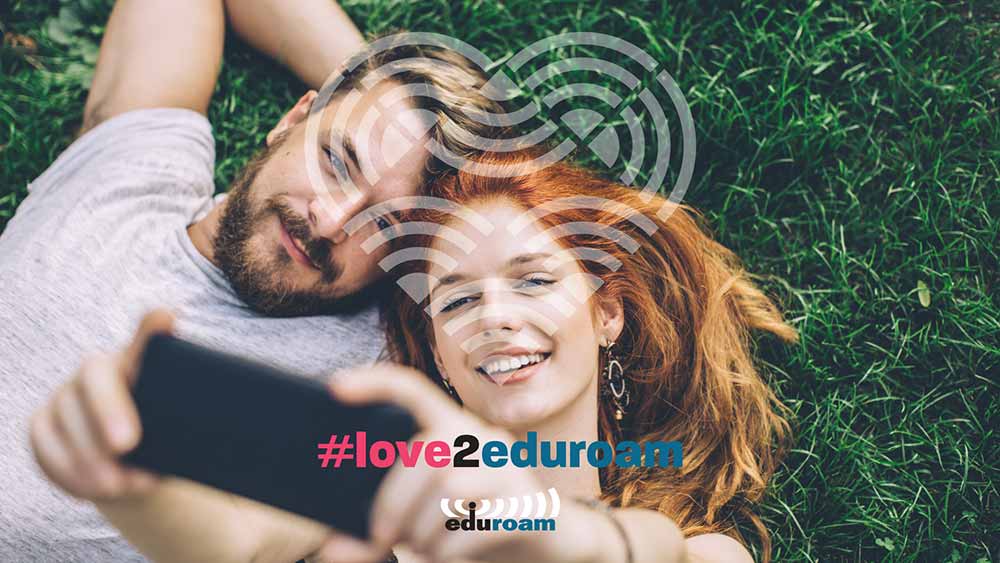 One of HEAnet's key projects, eduroam Everywhere, has been supported by the Minister for Further and Higher Education, Research, Innovation and Science Simon Harris TD. Minister's office published today a press release announcing the expansion of eduroam hotspots which can be found below and on the gov.ie website.
Minister Harris announces expansion of wifi roaming for students in 90 locations across the country in 2021
Minister for Further and Higher Education, Research, Innovation and Science Simon Harris TD has today (5th January) announced the roll out of wifi roaming to further and higher education students in over 90 new locations across the country in 2021.
The initiative will aim to create extended virtual campuses and offer students multiple options to go online and connect to their Further and Higher Education institutions.
The initial 90 locations include some of the most isolated and rural communities in the country where access to broadband is a major challenge for many students.
The project, led by HEAnet in close co-operation with government departments and local authorities across the country, has already made eduroam available in a number of new locations including libraries in Longford and Galway as well as The Convention Centre Dublin and CHQ (Custom House Quay) in Dublin.
HEAnet will work to expand the service nationwide to locations which are accessible to students including transport services, municipal locations such as libraries, museums and public offices, and commercial locations like coffee shops and shopping centres.
Speaking today Minister Harris said: "Education is changing and we must constantly change to adapt to these advancements.
"Further and higher education is increasingly about learning on the move; earning and learning and part-time learning.
"COVID-19 has resulted in an increase in the use of remote learning but it is clear that access to modern technology and connectivity is essential.
"We have already announced a fund for student devices worth €15 million and today, we are announcing steps to improve connectivity.
"This is the start of a journey. It is not the end. We will continue to work with transport providers, local authorities, commercial organisations and others to do more to help support students with online learning."
HEAnet's CEO, Kerrie Power, said: "HEAnet recognised the opportunity to use its well-established eduroam wifi roaming service to help students address their connectivity challenges to continue their education in an increasingly online and off-campus reality.
"We would like to thank Minister Simon Harris for his support. HEAnet is now working together with stakeholders in government departments, local authorities and commercial locations to make eduroam Everywhere happen. Our ambition is to secure a better future for students by ensuring that all of them can continue to engage with their education as seamlessly and as equitably as possible."
Notes to the Editor
What is eduroam?
eduroam stands for education roaming. It provides secure and easy-to-use wifi access in more than 12,000 locations across 106 countries worldwide. Students whose home institution participates in eduroam can simply open their laptop or mobile device within an eduroam hotspot to have immediate internet connectivity
What is the difference between free wifi and wifi roaming?
Public/Free wifi can be found in popular public places like airports, coffee shops, shopping malls, restaurants, and hotels — and it allows you to access the internet for free. The user is required to ask for the wifi password and enter details which will allow them to authenticate and connect to the Internet. As they move from outlet to outlet, this process will be required each time.
Wifi roaming – in the eduroam context – ensures that once a student authenticates on the eduroam network once, every time they are in an eduroam enabled hotspot, regardless of location worldwide, their device will authenticate